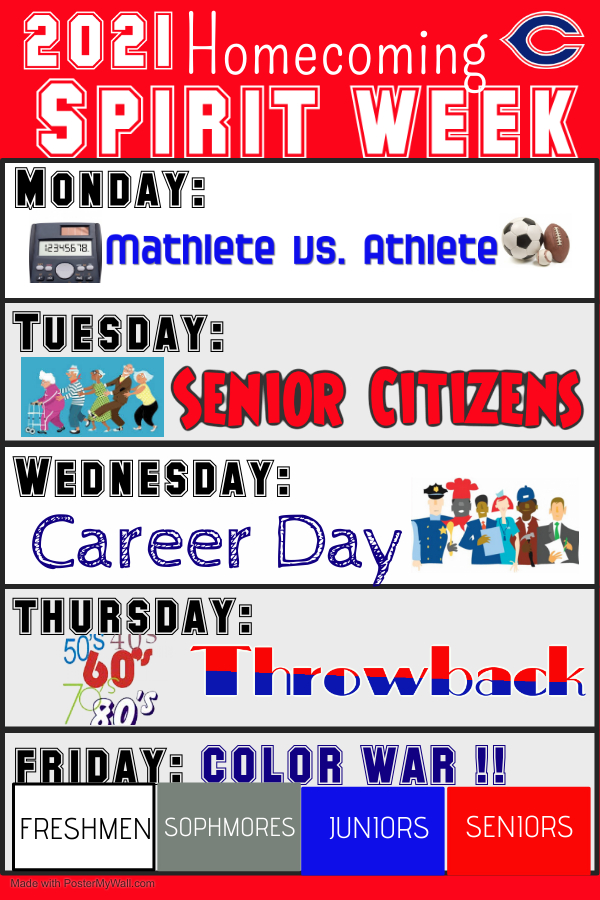 Please use the above link to send attendance notes, proofs of residence, documents for the nurse, athletics, counselors, or just a comment or concern.
Our school district has created a
safe and secure tip line were staff, parents, and students can report bullying,
violence or any form of risky behavior. Please use the link below.
https://homelandsecurity.ky.gov/SafeSchools/Pages/default.aspx

A United States Department of Education regulation published on May 19, 2020 defines sexual harassment for purposes of Title IX (sometimes referred to in policy and procedures as "Title IX Sexual Harassment").
For important grade-level updates please join your class's Remind 101 group
Please use the following email to send attendance notes/questions, proofs of residence, documents for the nurse or a counselor, or questions about athletics, etc.
cchs.colonels@christian.kyschools.us
Christian County High School
270-887-7050
Continuing a Tradition, Leaving a Legacy
Welcome To Christian County High School
For transcripts and education verification please visit

Link to Corwin Literacy
Get texts and emails from CCHS and the District. This includes cancellations, early dismissals, and school information. Click the NotifyMe image on the top right of the page.
If you have any comments or questions about content posted to this website, please contact Christian County High School at (270) 887-7050